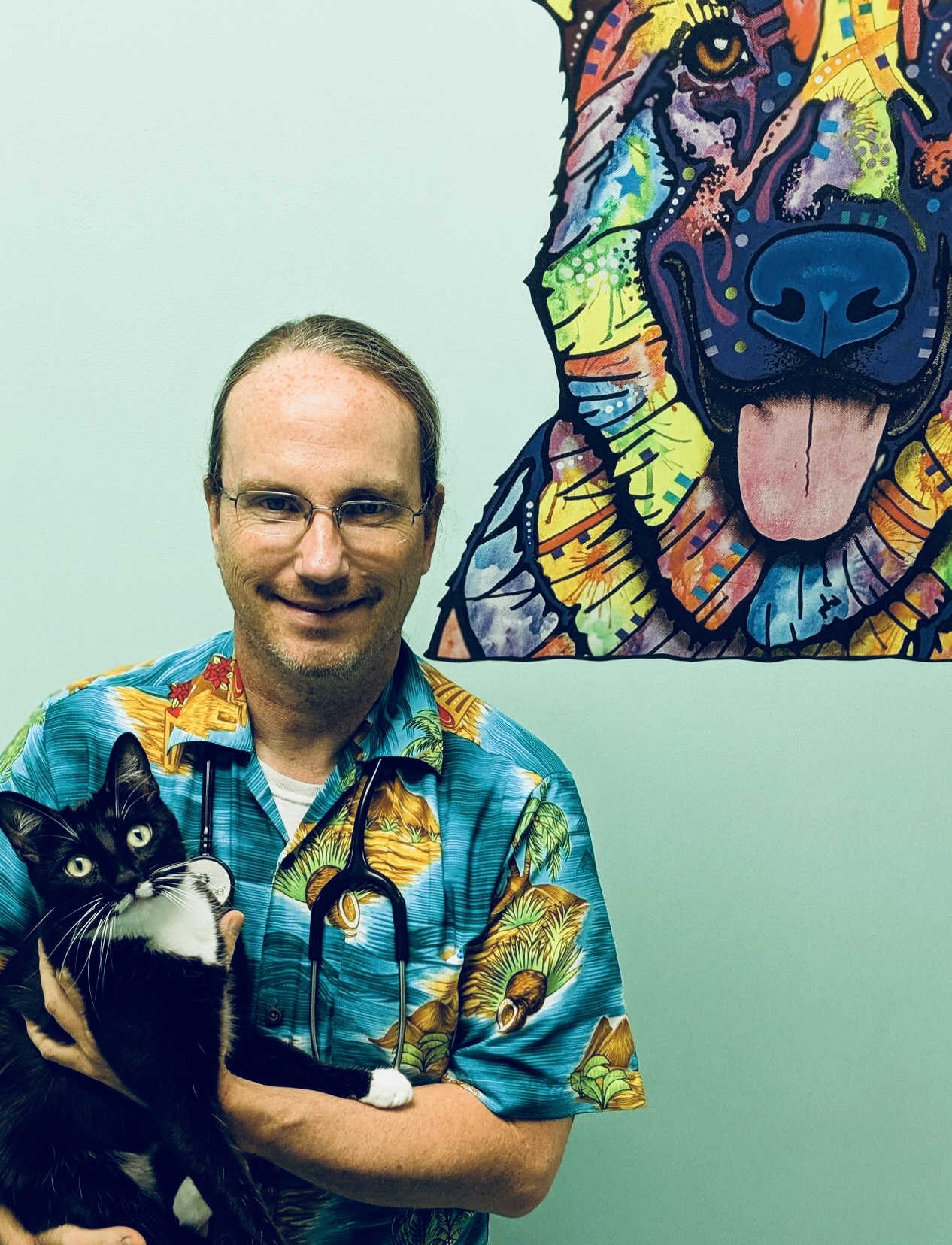 Dr. Woods has had an interest in Alternative Veterinary Medicine dating back to his undergraduate studies. While working on his Bachelor of Science in honors Biology at the University of Cincinnati, Dr. Woods was employed part time with the Food and Drug Administration. Here he was introduced to a colleague who had been very pleased with the results her dogs had received using veterinary acupuncture.
During his education at the Ohio State University College of Veterinary Medicine, Dr. Woods continued his interest in veterinary acupuncture and became familiar with additional alternative, or so called "holistic" modalities. He helped develop the college branch or the American Holistic Veterinary Medical Association and served as its president, providing the students with a showcase to learn about complimentary modalities in veterinary medicine.
Upon graduation, Dr. Woods completed a one year surgical/internal medicine internship at the Animal Specialty Group in Glendale, California.
Shortly after completing his internship, he became Certified in Veterinary Acupuncture. He has been in general practice since 1998, and continues to provide clients and their animals with allopathic and complimentary therapies.
Dr. Woods is currently working on a Masters Degree in Traditional Veterinary Chinese Medicine at the Chi Institute in Gainesville, Florida.
His area of special interest includes traditional Chinese Medicine, Homeopathy, Homotoxicology, Low Level Laser Therapy, Ozone Therapy, and Nutraceutical Therapy.
He and his wife have been working together for over 19 years and juggle work and kids schedules while managing a collection of special needs pets:
A diabetic Greyhound "Ewing", a deaf Cavalier King Charles Spaniel "Jewel", 2 French Bull Dogs "Peanut Butter" and "Jelly"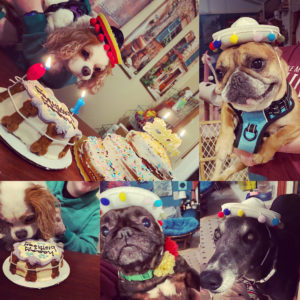 A LOT of cats at home including: 14yr Siamese "Scarjo" with PTSD, a former feral "Ace", a calico with FLUTD "Tabitha",  dry FIP survivor twins "Smokey" and "Slick", a sole FIP litter survivor "Nimbus", panaleukapenia survivor with agenisis "Marble" and his blind brother (ruptured globes) "Neo", former feral and mama cat "Storm", runt of the litter "Jake", orange tabby brother sister duo "Charlotte" and "Harry", tabbys "Rollie Pollie" and "Diamond" with pica,  a crew of hospital cats including 1 inherited tabby "BoBo" who just turned 17yr, a tuxedo with 1 kidney "Martin", a Freeway Rescue "Olive", a hit and run survivor "Romeo", shelter survivor "Joey", FLUTD siamese "Muffin", and most of you have encountered trouble maker tuxedo "Boots" and the rest of their sanctuary cats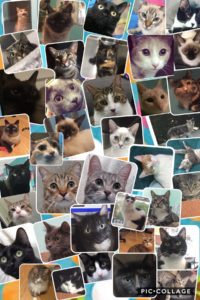 .
Parakeet "Lemony Snicket", cockatiels "Ash" & "Hugo", a 41 yr old macaw "Honkers", "Rainbow" the amazon, bearded dragons "Spice" and "Gator", rabbits "Babs", "Buck", & "Lazarus", sister hens "Thelma", and "Louise", desert tortoise "Tortellini" & "Lucky", chinchilla fur farm rescues "Chile" and "Pika", a pond full or rescued turtles,and anything else that presents itself. You can follow their animal stories on @robertwoodsdvm 
In his spare time Dr. Woods enjoys Hawaiian shirts, surfing, camping, hiking, and playing pinball.
He and his wife help with the local cat population and overflow by rescuing medically fragile neonates and special needs cats, helping them regain health and adopting them to loving homes, through their rescue Tabby's Abbey Feline Sanctuary
Animals are a way of life for Dr. Woods and his family. As an avid animal rescuer, he can relate to his patients and their owners needs because he definitely been in their shoes.